About Me

Background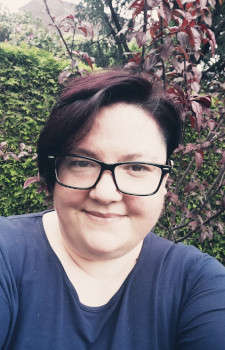 My name is Jeannette Stocker and my heart beats for Ireland. I can open myself and grow in Ireland like a flower. It is said, that Ireland is a place full of energy.
I have seen already in my early days, that healthcare and well-being are in your own responsibility. I have searched over and over again for alternatives to standard healthcare and applied the insights to myself and my family.
I'm offering my services about Ireland and holistic healthcare under the name of "Irish Flower - Bláth na hEiréann".
Two Homes
I was addicted to Ireland since I can think of. I fell madly in love into the country, the people and the culture during my first travel. So it didn't take long, that the desire had grown stronger after every trip. I'm especially addicted to the Wild Atlantic Ocean. Ireland is full of magical and powerful places.
I own a holiday home just by the sea since 2017. It has turned into my second home, whereas I happily and often return, to recover and to find to myself.
I'd like to share these two worlds with you.